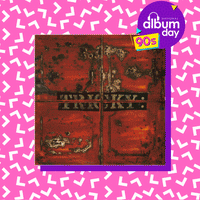 National Album Day - 90s
Step back in time with the official #NationalAlbumDay list!
Join us on Saturday 14th October 2023 as we transport you to the iconic 90s. From the electrifying beats of Blur to the soulful melodies of Gabrielle, and the raw rhymes of Wu-Tang Clan, we've got it all! Get ready to relive the music that defined a generation. Pre-order your favourites from us now and be a part of this unforgettable journey!
PREORDER NOW!
Vinyl Records Specialist
Welcome to our vinyl record shop, where music lovers and collectors alike come to discover the best in classic and contemporary music on vinyl. Visit our site, or come and visit us in person, and immerse yourself in the rich, warm sounds and tactile experience that only vinyl can provide.

Our carefully curated selection of records includes everything from rock and pop classics to jazz, soul, funk, and hip-hop. We also carry rare and hard-to-find titles, so whether you're looking for a specific album or want to explore new music, we have something for everyone. We've got stock of everything from Metallica to Taylor Swift or Fairport Convention to Queen, whatever your musical tastes are we've got something for you.

At our vinyl record shop, we believe that music is more than just a product - it's a cultural and artistic expression that brings people together. We are dedicated to promoting the joy and beauty of vinyl records and celebrating the enduring appeal of this timeless format.

So whether you're a seasoned vinyl enthusiast or a newcomer to the world of records, visit us and discover the joy of buying vinyl records!
What our customers are saying
Wonderful seller! Rare mono copy of Odessey and Oracle was shipped quickly and arrived internationally just days later exactly as described. Fast, friendly communication. Thank you for this special record!

Jeremy B
Record arrived well packaged and was exactly as described, nice clean vinyl, zero surface noise. great communication, excellent seller, highly recommended.

Gary L
WOW, absolutely no hesitation in recommending. Answered all my questions, quick despatch (within an hour of ordering) and arrived well packaged with vinyl in rice paper inner and covers in Blake outer sleeves AND as described. Fantastic !😁😁

Andrew P
Where Chris and the team really smash it out of the park is their customer service. It's exceptional, very friendly, quick to return messages. I cannot recommend them enough

James B
Record arrived quickly and was packed well. Record is in amazing condition and is in even better condition than I hoped. A great seller that I would not hesitate in recommending. Thanks!

Gary U
Amazing!! Processed payment and dispatched the records in the space of an hour! They arrived in record time, play perfectly and are just as described. What you truly want in a seller! Will definitely come back! Top A+++ Thank you very much!

Sebastián B