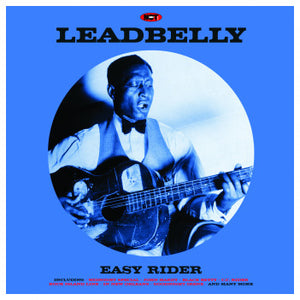 One of the most influential artists from the southern parts of the United States is undoubtedly Lead Belly. Gifted with the ability to write thought provoking lyrics, he became a true master of the folk and blues scene. The list of artists that have paid tribute to him by covering his songs is endless, among these are Elvis Presley, The Beatles, The Animals, Bruce Springsteen and Lonnie Donegan to name but a few. Although many people are familiar with Lead Belly's songs, only few know the true story of the interesting person behind them.
SIDE 1
1. Easy Rider
2. Midnight Special
3. John Hardy
4. Pretty Flowers In My Back Yard
5. The Gallis Pole
6. The Boll Weevil
7. Leaving Blues
8. Where Did You Sleep Last Night?
SIDE 2
1. Black Betty
2. C.C. Rider
3. In New Orleans (House of the Rising Sun)
4. Fannin Street
5. Roberta
6. Whoa Back, Buk
7. Rock Island Line
8. Goodnight Irene